We've raised $3M, and what that means for you.
Huge news today! After riding a rollercoaster for six years straight, we felt it was time to take it up a notch. So, we did an investment round. Boring? Usually, yes. But not this one, we promise 🤞
For starters, we're not raising money to fuel user growth.
We're doing so solely to grow the team and thus the products. That's why we involved not VC but industry veterans - people intimate with media workflows, and a knack for understanding user needs.
Coincidentally, we're also investing our own money. Long story short:
We raised $3M from industry leaders, led by Steve Bayes.
We are the lead investor in Colourlab's seed round.
We're acquiring EditReady and Scopebox.
Steve, Estelle McGechie, and Robin Moran join as advisors.
Yes, that's a lot all at once. Here's the full story:
Us
After six years of working relentlessly on making sure Hedge, once the new kid on the block, became a nimble, elegant product suite, the list of things-we-also-really-want-to-build-too-but-just-don't-have-the-time-for is becoming too long.
Each day we stumble onto more ideas that we just don't have time for. And doing more in the same time isn't realistic; the team is already putting in more effort than we feel is sustainable.
Even with a 4-day workweek, no deadlines or overtime, and a ban on working on weekends, our people still work their asses off. It kinda comes with the territory: building something really cool makes you feel responsible.
Plus, a WFH downside has been to increase that perceived weight on everyone's shoulders. It causes unwanted anxiety. So, Roelof and I gave the team a choice: we brake hard now, or we step it up, with more people. It was a 1-second unanimous vote for the latter. Team growth it is.
You
Since day 1 we've been courted by parties about investing in or selling Hedge. To make us part of a larger machinery, to fast track our growth under someone's wings. But we never liked the idea of giving up decision power over our roadmap, or turning Hedge into the money-burning pit that a typical VC-backed M&E startup becomes - only then having to pivot to catering solely to M&E enterprise customers to bring the spreadsheet back into IPO or acquisition territory. We don't want to be a company driven by spreadsheets; we want to build great things. We're here for those with their feet in the mud. That's who we've been building for.
And building for the end user is what we want to keep doing, at all cost.
To make that a reality, we decided to allow a select group of industry leaders to invest in Hedge. People who understand that focussing on end-users, and not their bosses, is what brings value to a company.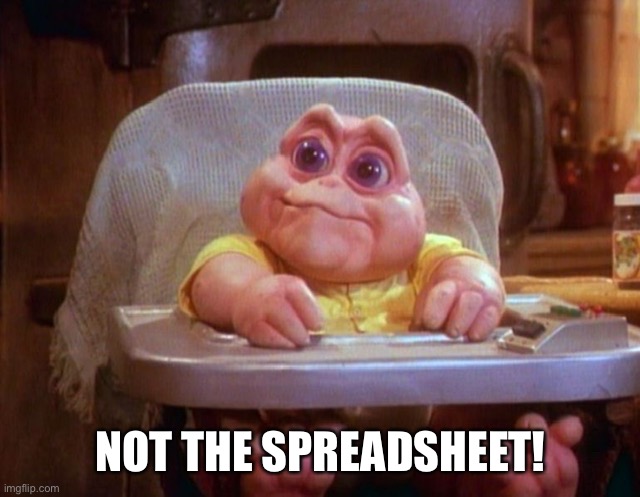 To help us keep that focus, we brought in three marvelous people with so much experience it makes us blush: Estelle McGechie (CPO of Atomos, formerly Apple's Pro Video Product Marketing Manager), Robin Moran of FOCUSED equipment (producer, director, and overall workflow wizard), and Steve Bayes ("Mr. FCPX" as some of you know him, but before that 12-year career, he already put in ten as Avid's Principal Product Designer). They will help us refine our strategy, point out workflows that can use some Hedgeification, and keep our eyes on the ball: you.
Them
Our industry has a history of innovation being brought into existence by single, sometimes two-person teams, typically solving a real world problem in a beautiful way - because they experienced the issue first hand. In startup lingo, they have instant product-market fit.
Turning that fit into a sustainable company is as hard as coming up with the initial idea, and a reason why there aren't many SMBs in our industry, we think. With a tiny team, it's hard to stay motivated when there are a lot of boring to-dos. It's hard work, and it doesn't become less. Au contraire.
So, those teams frequently get acquihired, their app killed not long after, or they simply stick at it until their apps are no longer relevant, and, often disillusioned, take up a job - outside the industry.
That is a waste of talent and effort, we feel. So, after gaining experience with giving Foolcat, then Postlab, and last year MergeX a new home, we're upping the ante:
EditReady and ScopeBox are now Hedge apps, and Mike and Colin joined our team. Joining us enables Mike and Colin to keep working on their products with more focus as they now no longer have to do everything between the two of them. At the same time, we gain a huge amount of knowledge on video signals and codecs - knowledge that will seep into our existing products soon enough.
Mike Woodworth: "I've always thought of the team at Hedge as kindred spirits in the quest to make simple, powerful software for video professionals. The workflow Hedge is building with its products has immense utility, and I'm excited to grow EditReady and ScopeBox within that ecosystem. Together, I think there's great potential for the apps to mature and grow. I can't wait for users to see what we have planned." (Read Mike's blog on the acquisition, no worries - it's a lot shorter than this one 😁)
And there's more. Where Mike incredibly managed to stay very relevant for over 15 years, some companies can't afford to stay as lean - there's just too much work. That's why we're leading the seed round that Colourlab raised this Spring. Already building a great product, we're helping Dado and Mark make sure they're not reinventing any wheels during their journey, so they can bring their technology to fruition faster.
Mark L. Pederson: "Hedge is doing great things for content creators and we find their roadmap extremely compelling. They are an ideal strategic investor for us and we are excited to explore collaborative opportunities to create new, more efficient and powerful workflows".
Windows
Part of our mission to remove friction wherever possible is to never have a vendor lock-in. That includes operating system lock-ins. This investment round allows us to bring more of our products to Windows, the end goal being parity between Windows and macOS. That way, it's up to you to decide which computer to buy - all our licenses are cross platform, so at least we won't be in the way of your move. Expect a Drive for Windows soon, with Postlab following, and a Canister too. Heck, some new products might even be Windows-first.
People
It's not enough to just build and maintain products - you need to build a company too. Having grown to a team of 15 people, that is proving to become just as important as working on the products.
Me, Roelof, and our investors are all in it for the long haul, and we want our team to be too; we want to keep riding this rocket together. Time has proven that if you like working at Hedge, you'll probably stick around: since we started, only two people have left.
So, we decided to make all employees co-owners.
We not only restructured the company to allow for our new shareholders, we also set aside about 20% of the shares for employees. Not in that silly startup way, where investors have preference and employees end up with next to nothing, but equal treatment for everyone. The complete Hedge team becomes co-owner, and everyone that will join our team in the future does so as well.
By now you probably gathered we are hiring 😁
We'll post openings soon, but feel free not to wait for that - the door's always open for new people. We're looking for developers, a brand/digital designer, a marketing manager, and more developers. Did I already say we need devs?
At Hedge, the amount of experience isn't leading; we hire based on personality. You can't teach an asshole rockstar dev to become a good human being, but you can teach good people how to code. Experience definitely helps but having worked in this industry and now wanting to make the jump to DevOps or software engineering goes a long way.
We're remote-first, and have an international team in multiple timezones. We've got cookies, and an awesome team to work with. And we pay pretty OK too, I've heard. Official HQ is in Utrecht, The Netherlands so you'll probably be visiting Amsterdam sooner or later if you haven't done so already. Applicable buzz words, in no particular order: C#, Objective-C, Swift, Go, React, Laravel, Kubernetes.
That's all the CEO talk for today. You survived 👏